---
Mission Statement
"Learn and Lead"
---
 2020-2021
"Stay Kind"
I will be that person!
This year we will be implementing the Golden Gate Kids program,
please take some time to visit the website below: 
https://goldengatemovement.org/
---
Dear Parents and Guardians,
We are so excited to see our students on August 25, 2020. Thank you for being flexible with us as health and safety guidelines are updated! Several changes to routines and procedures will occur to keep students, faculty, and the community healthy. You can find a copy of our complete Jordan District Plan for Reopening Schools. If you have any questions, please visit https://movingforward.jordandistrict.org/.
Upcoming Dates
August 17, 2020 - Student registration (New and returning students)
August 24, 2020 - Virtual Back to School Night (Info coming soon!)
August 25, 2020 - First Day of School 2nd - 6th
August 25, 2020 - First Grade Interviews
August 25, 2020 - Kindergarten Testing Begins

September 2, 2020 - First Day of School Kindergarten
Student Registration
You will need to complete student registration for the 2020-2021 school year for each student attending online or in person. The Online Enrollment window will open on August 17, 2020. You must complete the student registration for each of your students as part of the registration process for the 2020-2021 school year.  You will also be able to verify your family/student information to ensure that it is accurate and up-to-date. If you have forgotten your password or would like assistance with registration, please contact the office at 801-254-8082.
Class Assignments
Parents/guardians will be able to access your child's teacher on skyward August 17, 2020. Although teacher names will be posted, please be flexible with us as your child's teacher could change due to the enrollment fluctuation due to online and in person learning.
School Plan
The details of the Rose Creek school reopening plan will be posted on this site when it is complete.
Thank you for your understanding of the many changes taking place due to the COVID-19 pandemic. We can't wait to see our students! Please do not hesitate to reach out to us at 801-254-8082 or e-mail at kimberly.ranney@jordandistrict.org and karen.egan@jordandistrict.org.
Thank you for your commitment to your child's education.
---
New Student Enrollment 2020-2021
Enrollment is now open for the 2020-2021 school year. Visit our New Student Enrollment page to learn about enrolling your student(s) at Rose Creek. Contact the office staff at 801-254-8082 with any questions.
---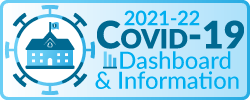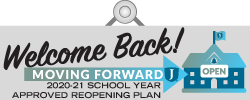 Upcoming Events

2019-2020 Newsletters
Click below to download or view the full monthly newsletters.
May 2020
April 2020
March 2020
February 2020
January 2020
December 2019
November 2019
October 2019
September 2019
---
We have made every effort to ensure all links leaving this site are appropriate. Jordan School District and Rose Creek Elementary cannot be held responsible for information found on other websites.
---