2020-21 PTA Executive Board Nominations
The following individuals have been nominated to serve on the 2020-2021 PTA Executive Board:
President - Hilary Stewart
Treasurer - Jennifer Ramsey
Secretary - Coleen Walton
Communications VP - Lara Smith
Health and Safety VP - Xochitl Burgoyne
These nominations will be voted on through email by the general PTA membership on March 19. All PTA members are welcome to cast their vote.
We are still looking for individuals to serve on the PTA board during the 2020-21 school year.  We have several positions and committees open. If you or someone you know might be interested, please contact RCRaptorsPTA@gmail.com.
---
Contact the PTA
Email: RCRaptorsPTA@gmail.com
We are always looking for feedback and volunteers. If you have questions, ideas, or you want to volunteer with the PTA, please email us at RCRaptorsPTA@gmail.com.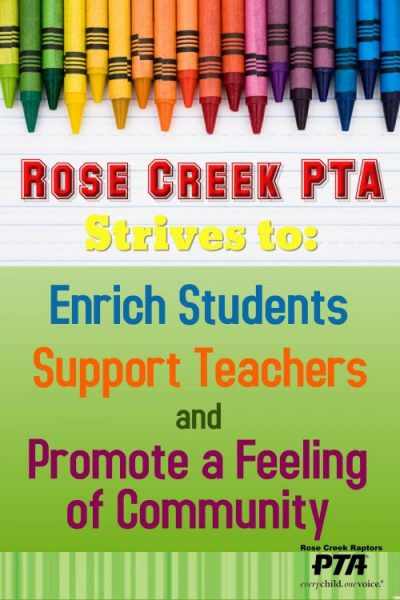 PTA Board Members
President: Hilary Stewart
President Elect:
Treasurer: Jennifer Ramsey
Secretary: Coleen Walton
Communications VP: Lara Smith
Health and Safety VP: Xochitl Burgoyne
Administrator: Karen Egan, Principal
Teacher Representative: Becca Chandler