---
2019-2020 Outstanding Educator of the Year
Congratulations to Cammie Chang who has been selected as one of ten teachers to receive the 2019-2020 Jordan Education Foundation Outstanding Educator of the Year award! Jordan Education Foundation recognizes and honors superior teachers with a track record of improving student achievement, using innovative instructional strategies and making a difference in the lives of their students. These teachers are among a select few highlighted as Outstanding Educators who are making a difference in the classroom. The annual Outstanding Educators Awards publicly honor and recognize educators who raise the bar of their profession.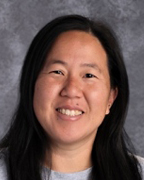 ---
2019-2020 South Valley Teacher of the Year
Congratulations to Mrs. Probert who was named South Valley Teacher of the year. Katie Probert works in our Learning Lab and has shown her dedication in helping our students succeed.